Nextcloud
1. Project Setup​
Click "new project"
2. At the source prompt, choose "Docker Image"​
3. Enter Nextcloud​
Now choose Nextcloud from the list and click on it.
4. Deploy​
Zeet will automatically detect and setup project configuration. This project is exposing port 80 and using the Nextcloud runtime.
4. Environment Variables​
Zeet automatically sets your NODE_ENV.
5. Final Result​
Nextcloud Output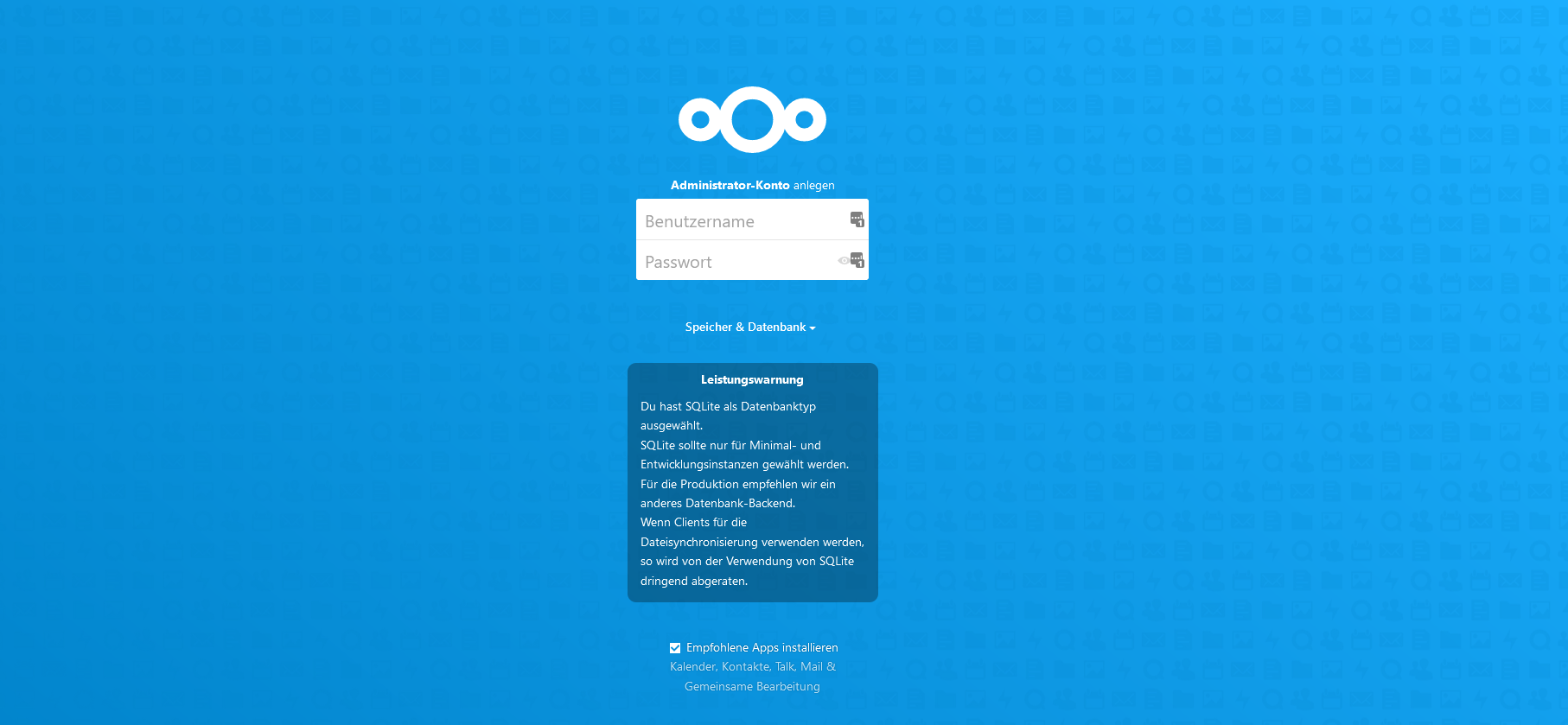 You can now continue to setup Nextcloud.
Resources​