GCP - Google Cloud Platform
1. Obtain Service Account Key JSON file​
1.1 Navigate to the GCP console by clicking here​
1.2 Select a project​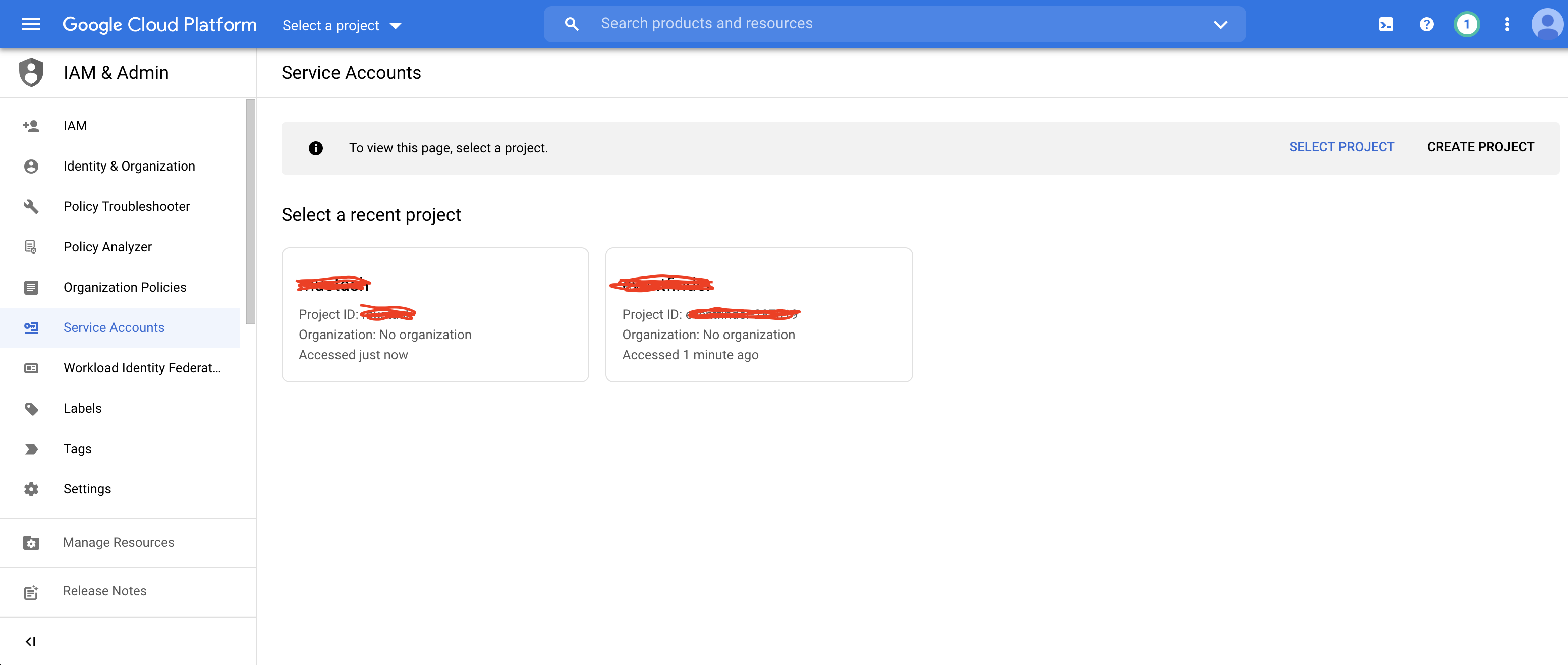 Enter a name in the Service Account Name field then click "Create and Continue." The Cloud Console fills in the Service account ID field based on this name.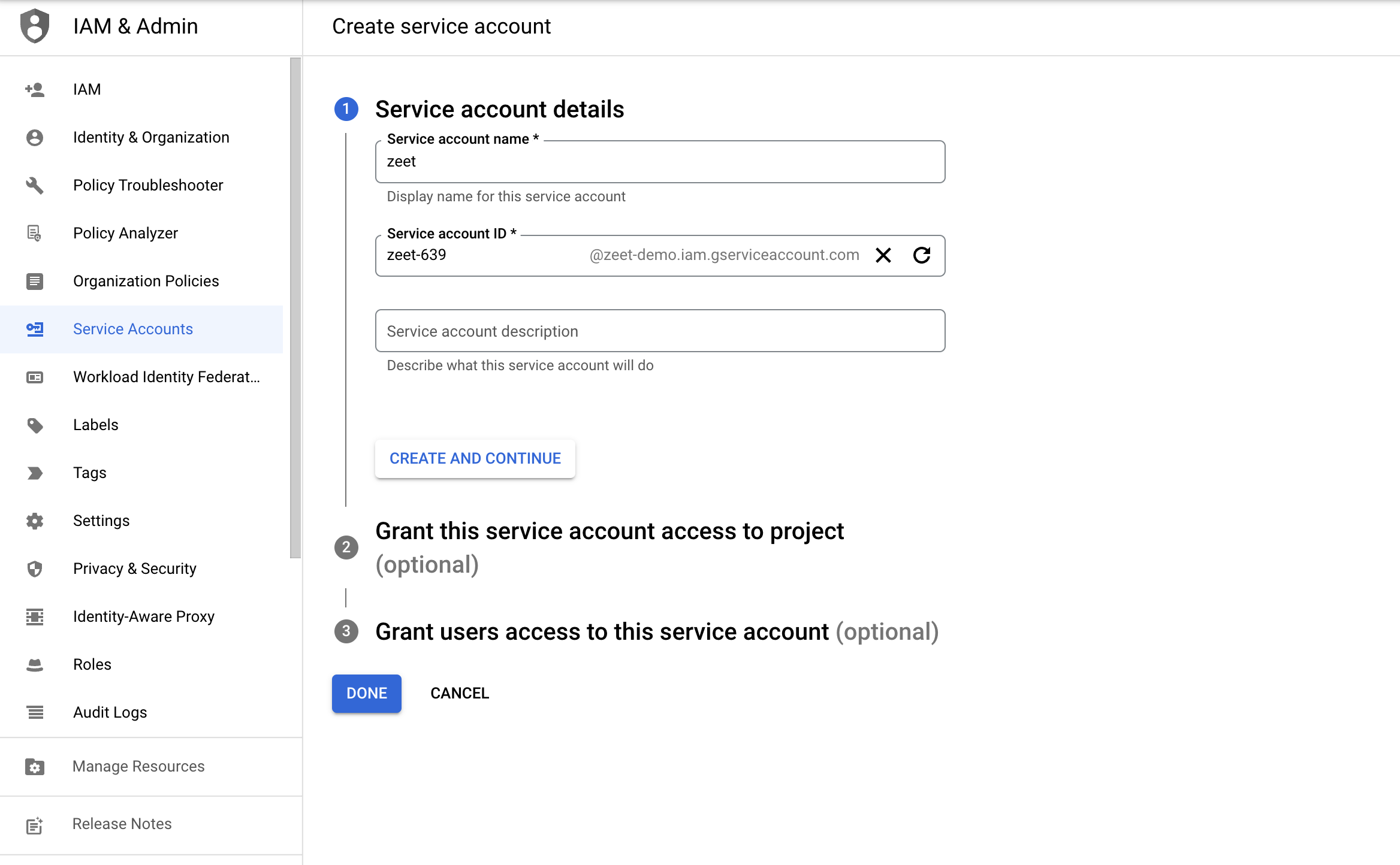 Select Role => Basic => Owner => Continue (You must have an "Owner" role)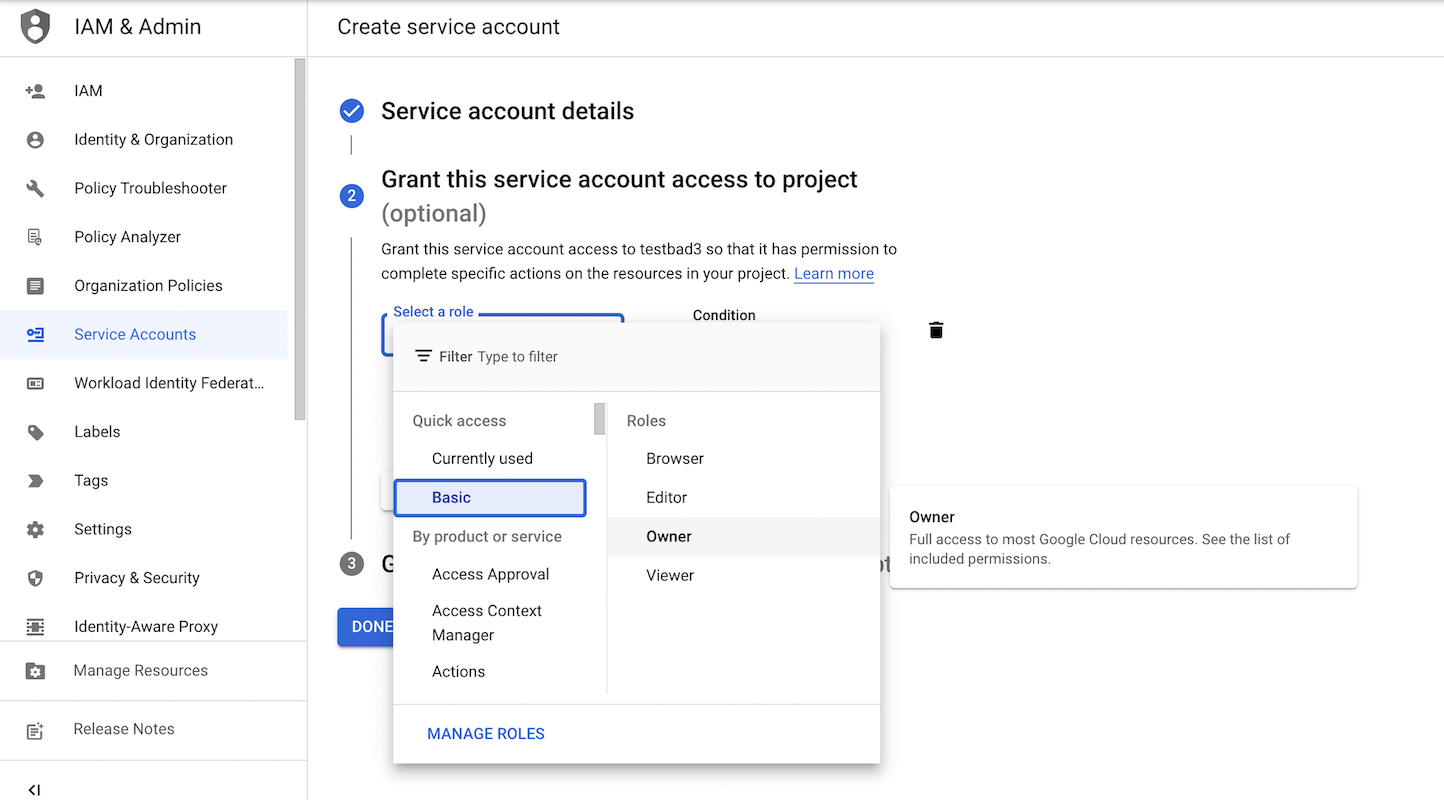 Select Done

Select Done again
1.3 You will now be shown a list of your service accounts. Click on the service accout you just created​

1.4 Click on "Keys" from the menu​
1.5 Click the "Add Key" button then "Create Key"​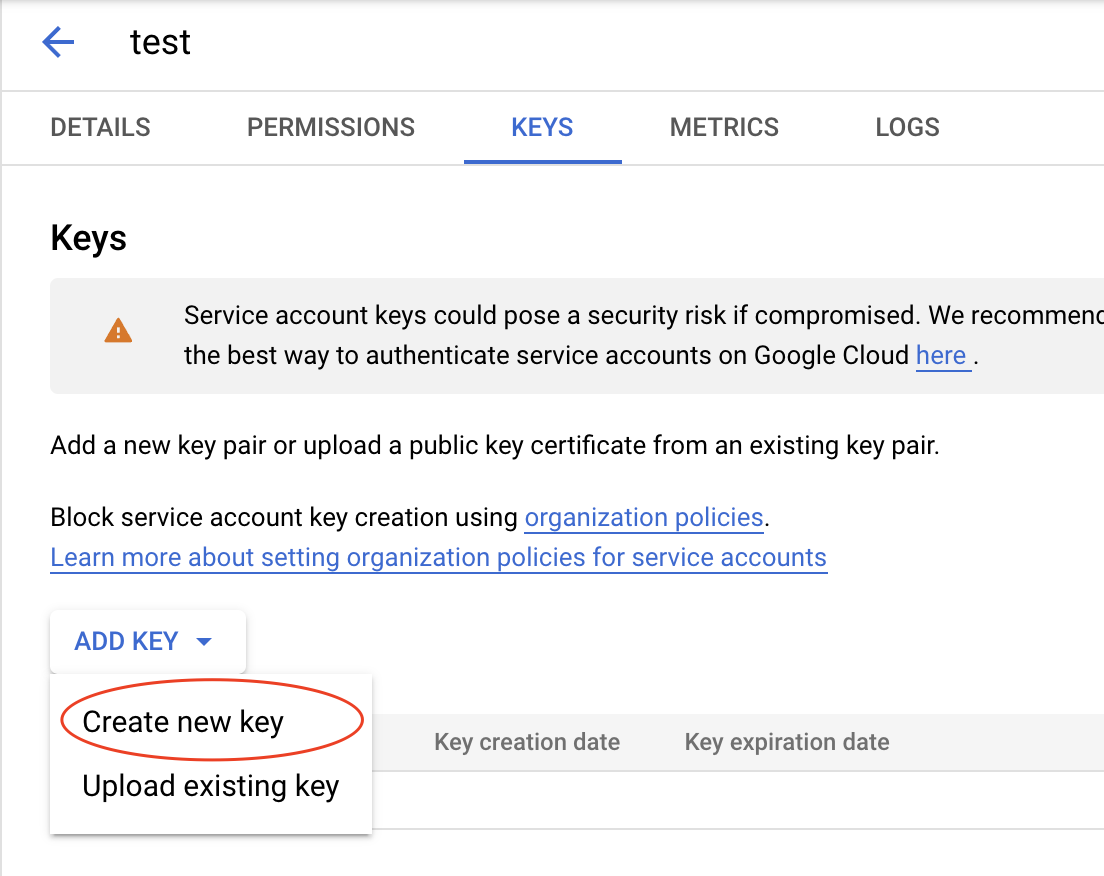 1.6 Select "JSON" then "Create." A JSON file will automatically download​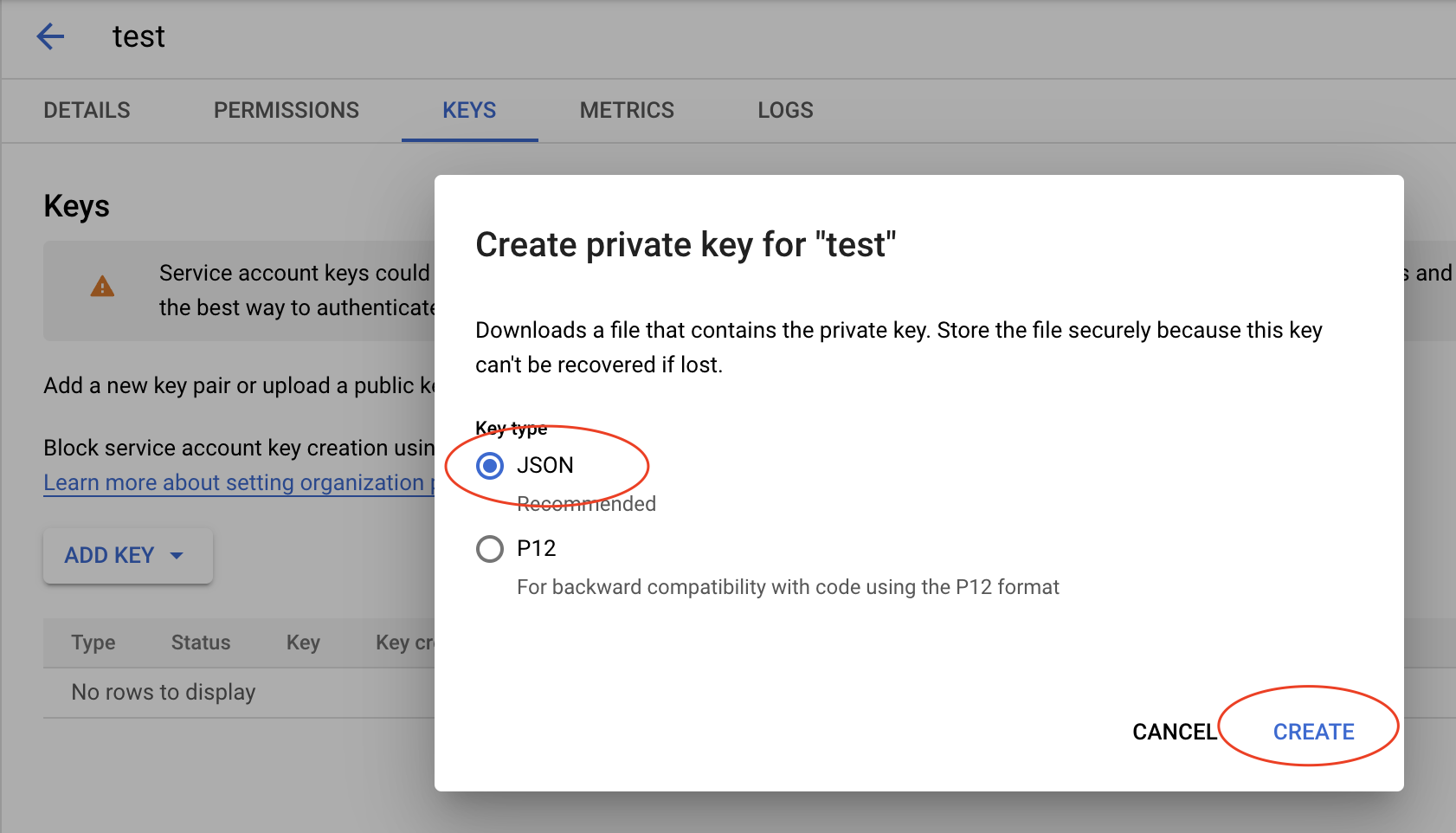 2. Upload Service Account Key JSON file​
2.2 Click on "Upload Credentials JSON" then select the JSON file downloaded from step 1. Please be patient as it may take several minutes to connect.​
2.3 When the Zeet has fully connected, a green checkmark will appear next to the account. Press "Start a Project."​
3. Deploy To GCP​
GCP supports Serverless Apps, GitHub Deploy, Docker Containers, Database Services, Helm charts and Zeet Templates.
Resources​