Version: 1.0.0
DigitalOcean
1. Obtain DigitalOcean API Key​
1.1 Navigate to the DigitalOcean API Settings here​
https://cloud.digitalocean.com/account/api/tokens
1.2 Click the "Generate New Token" button on the right​

1.3 Enter token name and then click "Generate Token"​
Make sure the Write scope is checked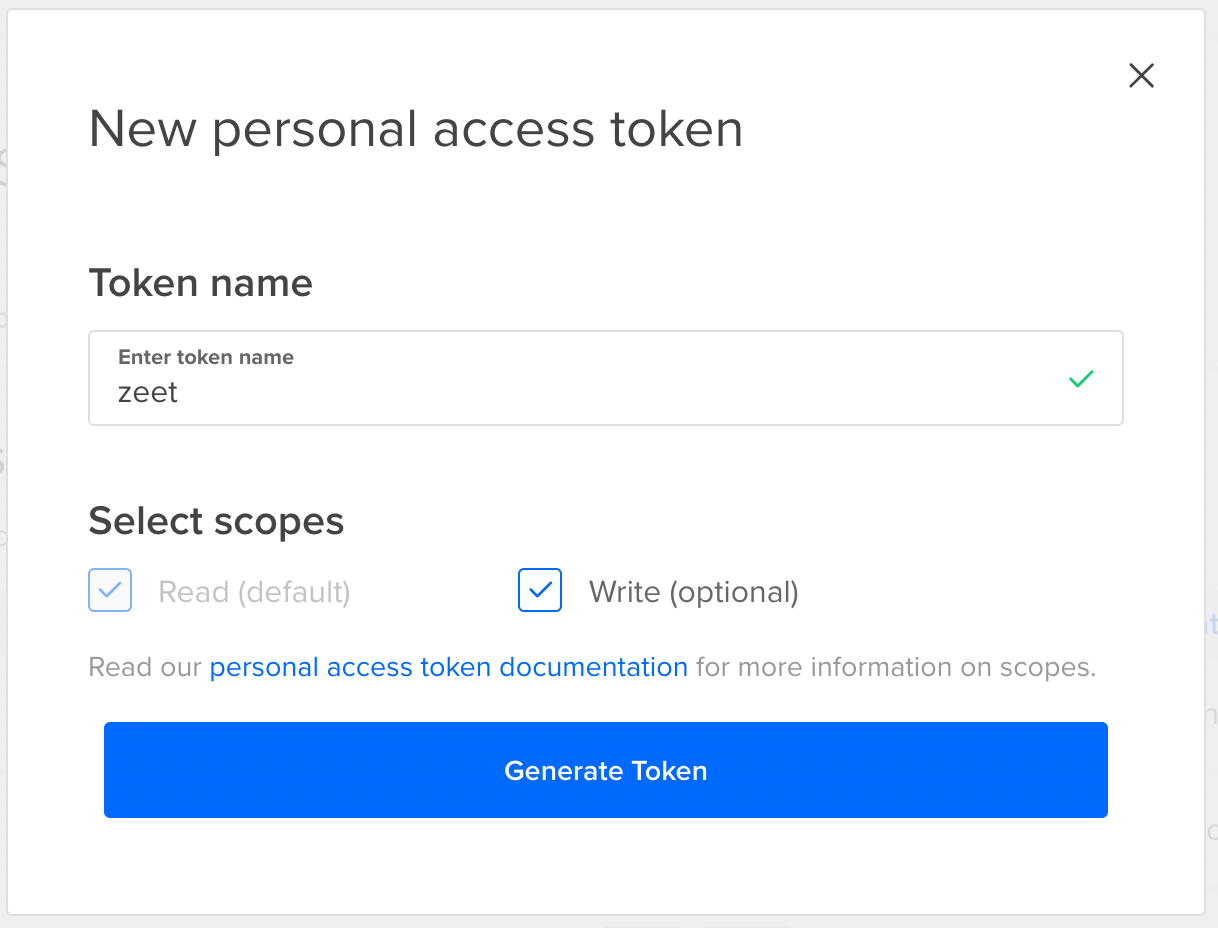 1.4 Click the "Copy" button next to the newly generated API token​

2. Connect Zeet with DigitalOcean​
2.2 Put in the API token in the input box and then click Connect​

2.3 After the DigitalOcean account is connected, a green checkmark will appear next to the account.​

3. Deploy To DigitalOcean​
DigitalOcean supports GitHub Deploy, Docker Containers, Database Services, Helm charts and Zeet Templates.
Resources​