Version: 1.0.0
Multiple Domains
When you deploy a Project to your cluster, Zeet will provide you with a *.zeet.app endpoint to access your Project. Why stop there? Zeet allows you to add as many domains as you want.
1. Add Domains to your Project​
Navigate to the Networking tab under your Project settings. Here, enter one domain at a time into the input box. There is no limit to how many domains you can add to your Project.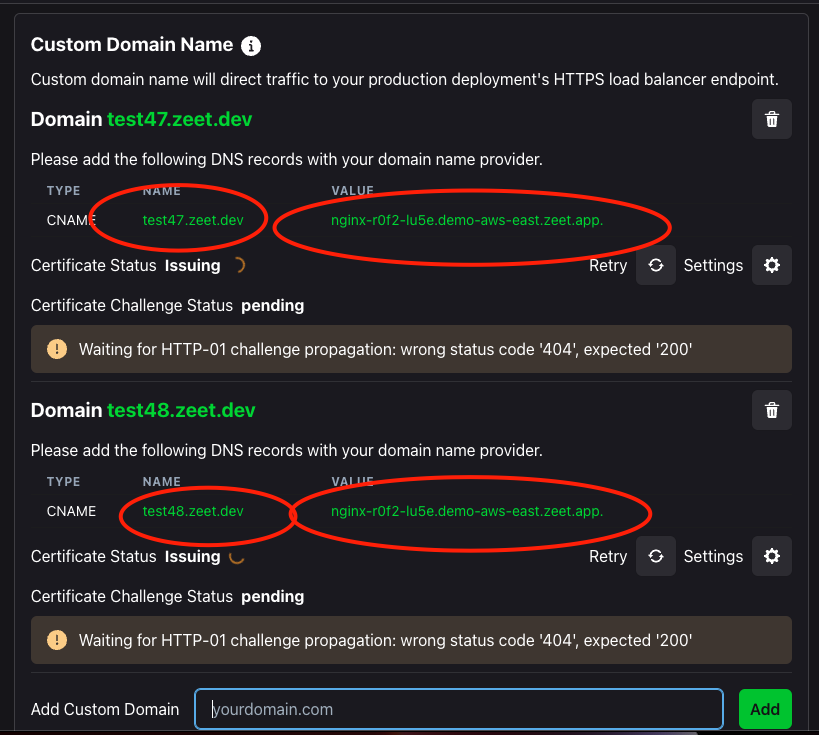 2. Update DNS with Routing instructions​
Now, in your DNS, copy over the Host Name and Value as shown below.

Resources​