Content Delivery Network (CDN)
Content Delivery Network speed up your website and protect you from DDOS by serving content from global edge locations. Zeet utilizes Cloudfront to add a CDN to your application.
1. Navigate to the CDN section of your project​
Navigate to your Project
Settings => Networking
Click on button to enable Cloudfront CDN
It can take up to 10 minutes for the CDN to be ready. You don't need to wait for the CDN to be ready to add a custom domain (next step).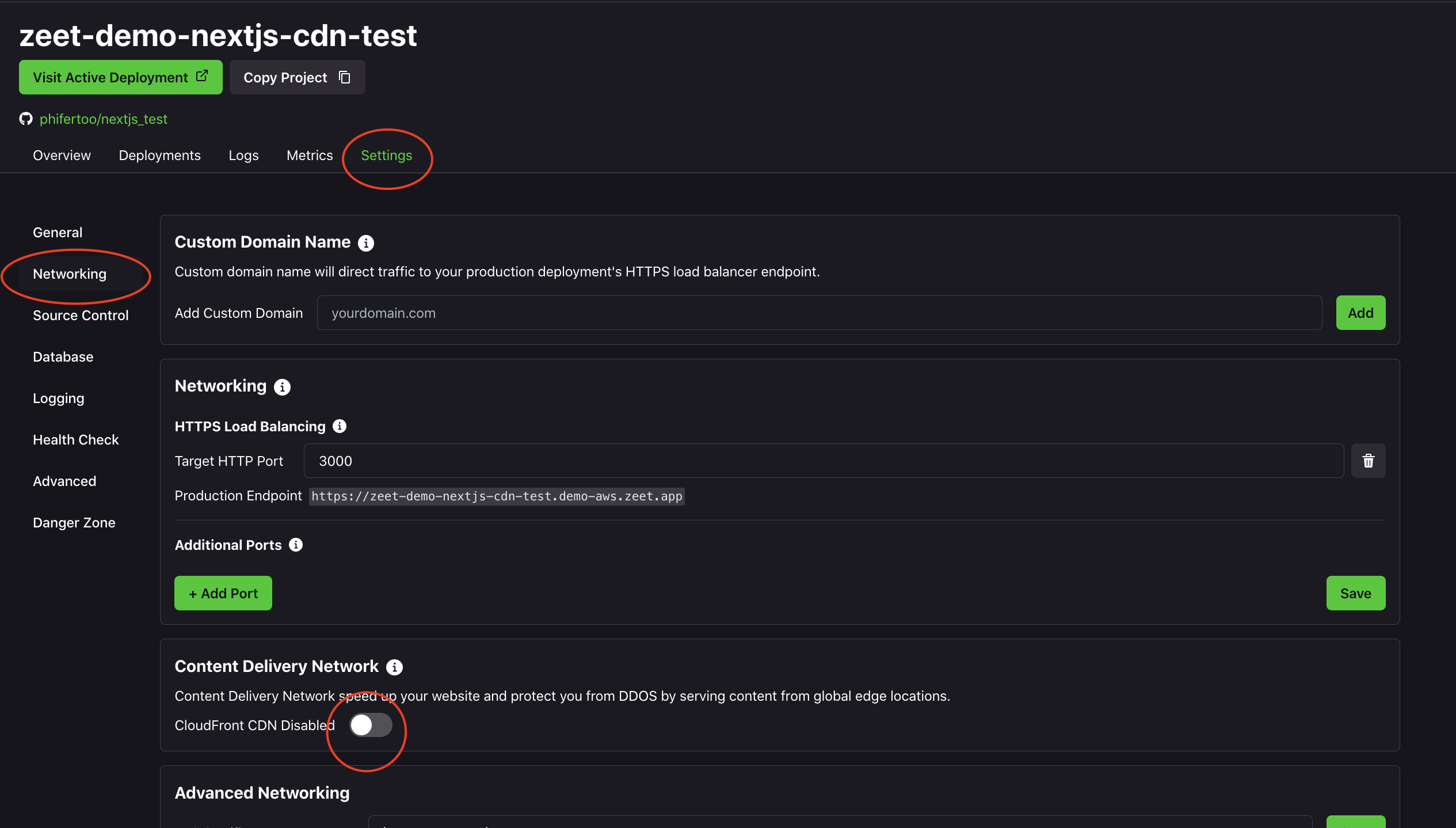 2. Add a custom domain​

3. Update DNS with SSL certificate​
Copy the values shown below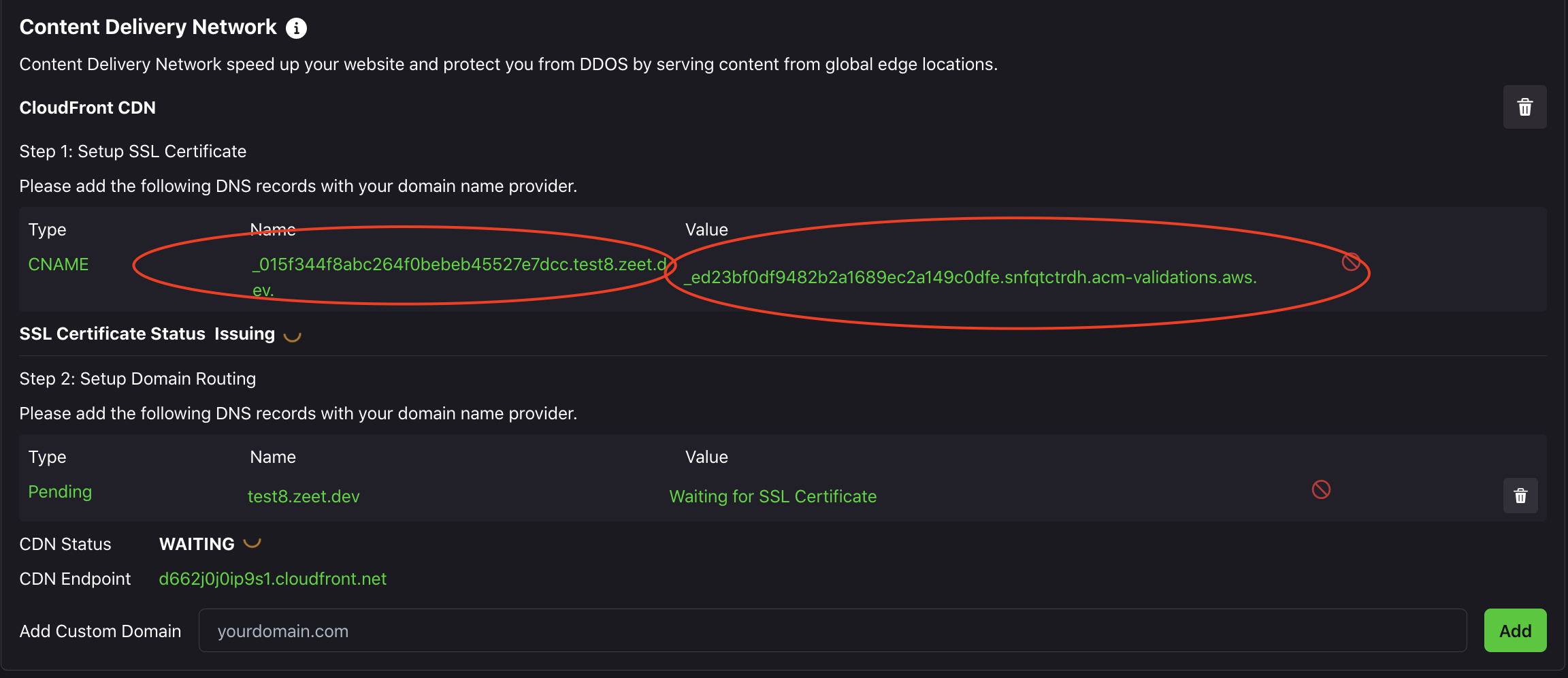 Enter the values into your DNS

4. After the SSL Certificate is ready, update DNS with routing instructions​
Copy the values shown below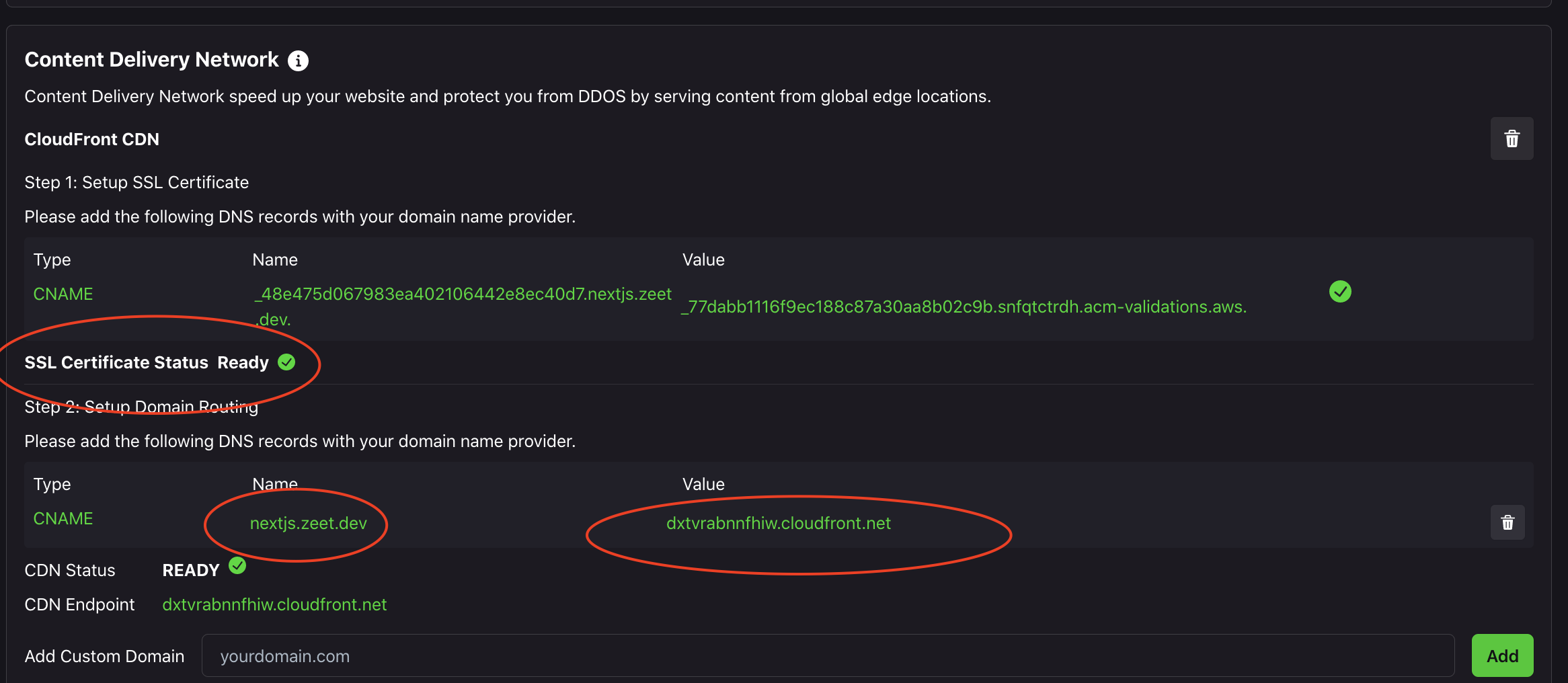 Enter the values into your DNS

5. Finished​