Version: 1.0.0
PostgreSQL
PostgreSQL is a powerful, open source object-relational database system with over 30 years of active development that has earned it a strong reputation for reliability, feature robustness, and performance.
This guide covers how you can use Zeet's official PostgreSQL Blueprint for RDS or Kubernetes to spin up a PostgreSQL Database in seconds!
1. Select PostgreSQL Blueprint​
To get started, head over to the Zeet dashboard and navigate to the Create New Database menu. Here, select the PostgreSQL Blueprint.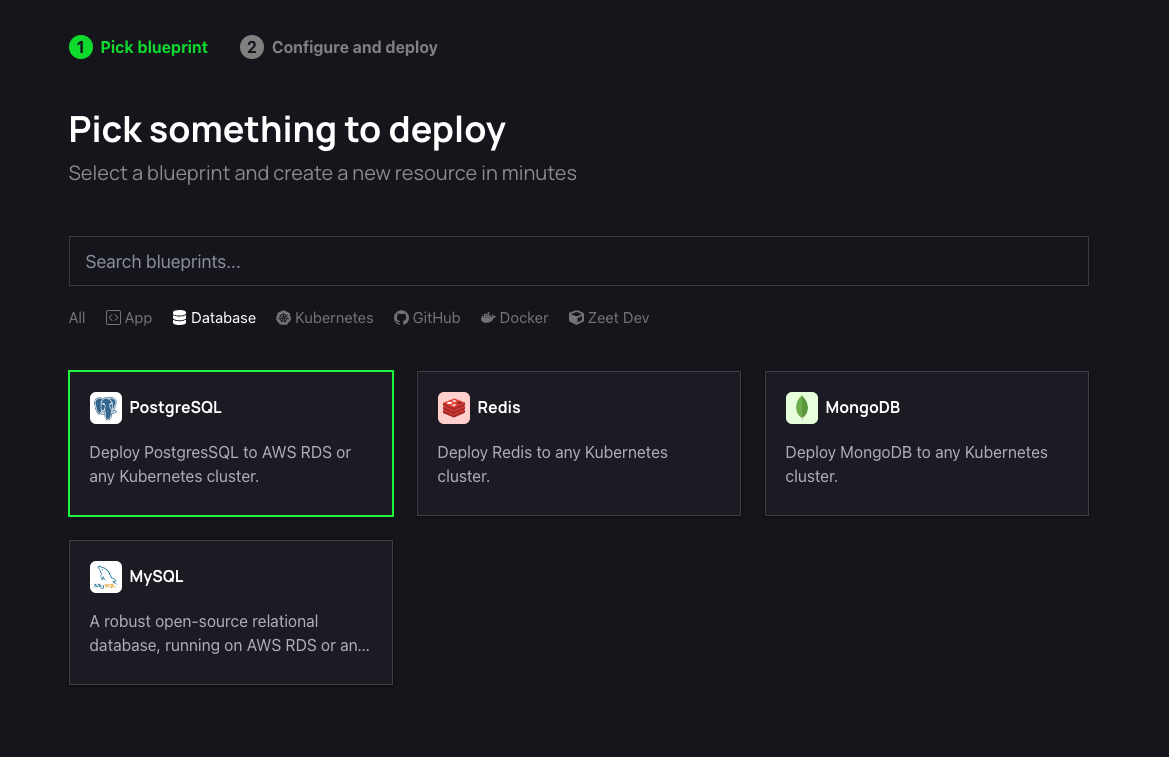 2. Configure Blueprint​
After selecting your PostgreSQL Blueprint, you'll need to configure your deployment.
1. Select Deploy Target​
The first step in configuring your Blueprint is selecting your Deploy Target. For PostgreSQL, you can choose to either deploy using AWS RDS or as a Container in your cluster. If you don't already have an AWS account or a cluster connected, follow the link here to connect a new AWS account or cluster.
For this guide, we will deploy PostgreSQL using AWS RDS.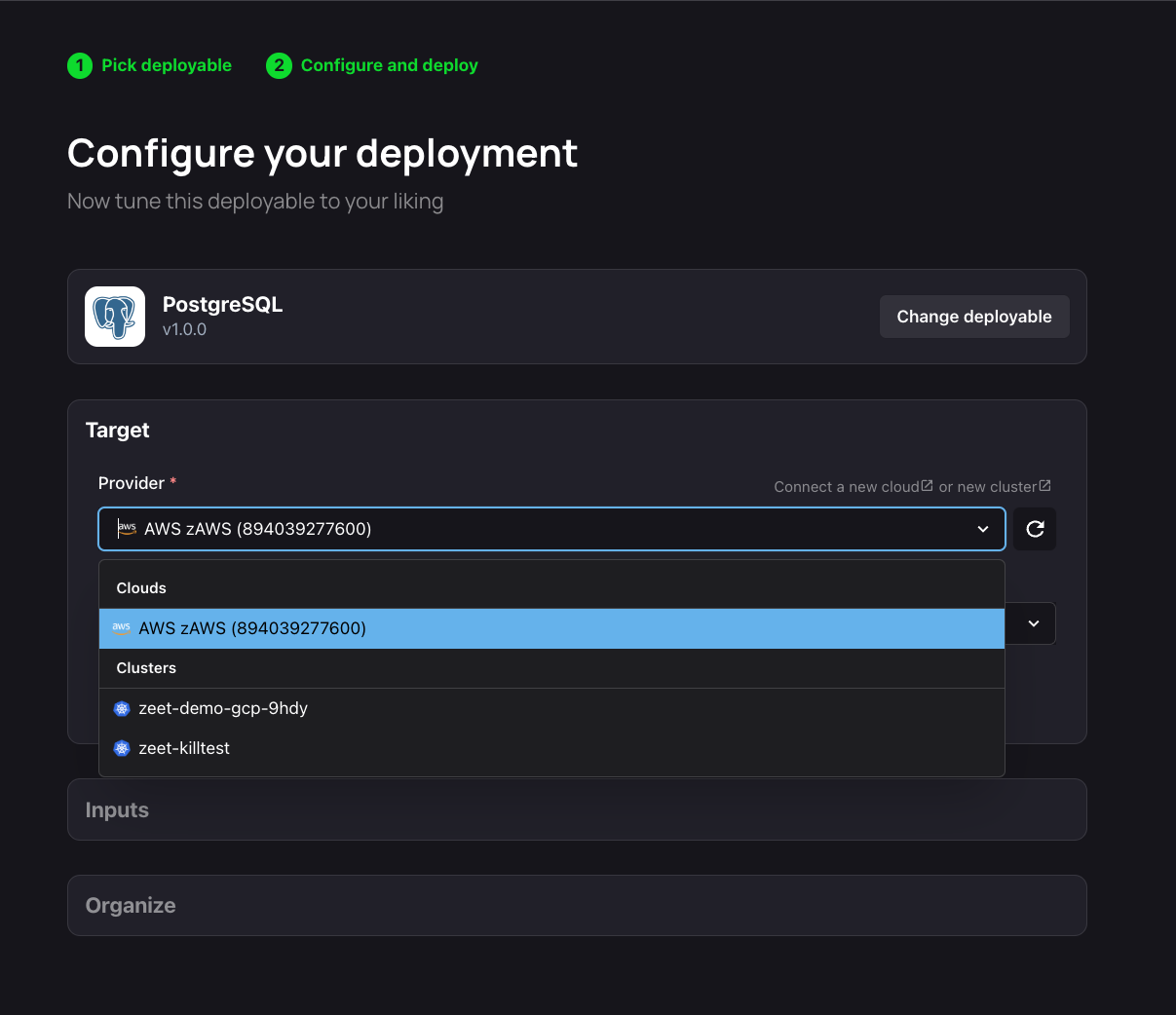 2. Configure Inputs​
Engine Version refers to the specific version of the database management system software that is being used to manage the database.
Zeet will pre-configure your Databae with a default Database Username and a randomly generated Database Password. Feel free to change these values.
3. Finalize and Deploy!​
You're almost done! Just give your new Project a name and home. Pick the Group and Sub-Group, or create new ones and bring your Project to life. Read our docs on Organization to learn more about Groups and Sub-Groups.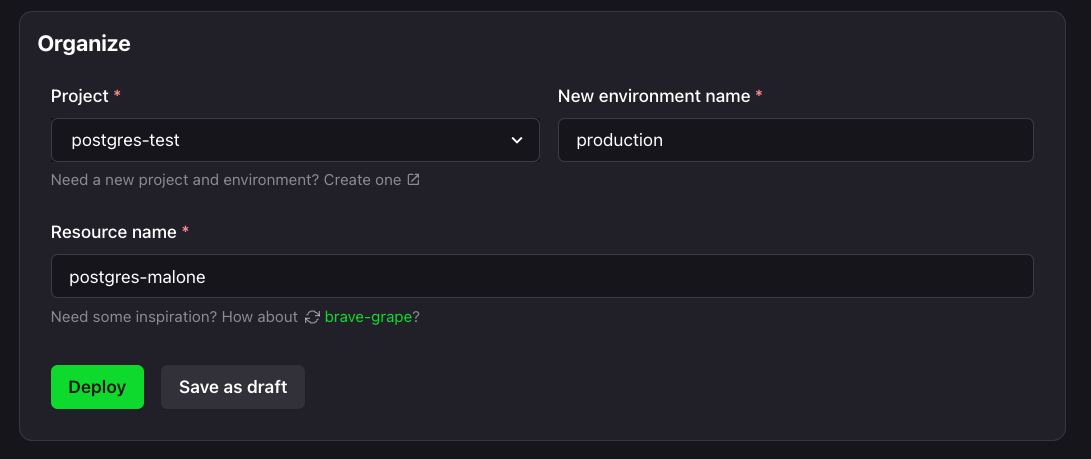 Once you've named and placed your new PostgreSQL Project, you can Deploy it right away, or save it as a draft to come back and deploy when the time is right!
Video: Deploy PostgreSQL using Zeet​
---
Resources​